Among the Thomas J. Watson Library's unique materials resides an unparalleled collection of autograph and typed letters dating from 1896 through 1909 to painter, curator and museum administrator George Henry Story (1835-1922).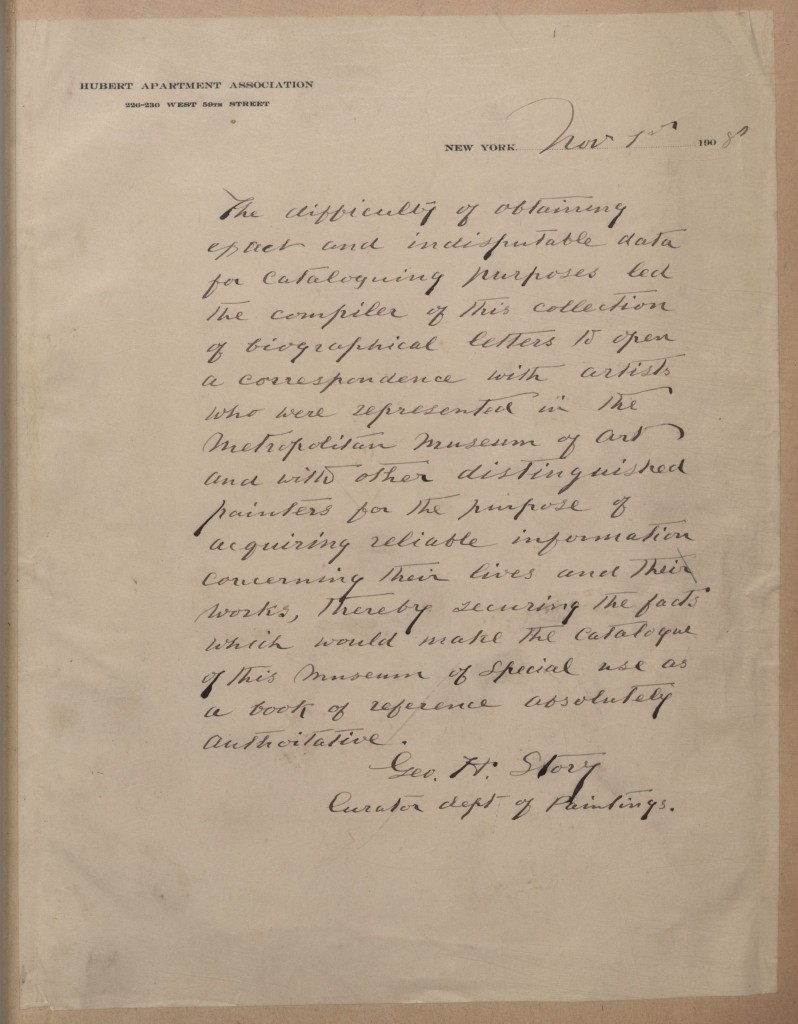 Via a liaison, Mr. Story (Curator of Paintings, The Metropolitan Museum of Art, 1889-1906 and Curator Emeritus of Paintings from 1906 until his death) corresponded with living artists whose work had been acquired by the Museum asking them to supply a brief biography.  In the Preface to his collection of correspondence, he states, "The difficulty of attaining exact and indisputable data for cataloging purposes led the compiler of this collection to open a correspondence with artists who were represented in The Metropolitan Museum of Art and with other distinguished painters for the purpose of acquiring reliable information concerning their lives and their works, thereby securing the facts which would make the catalog of this Museum of special use as a book of reference absolutely authoritative."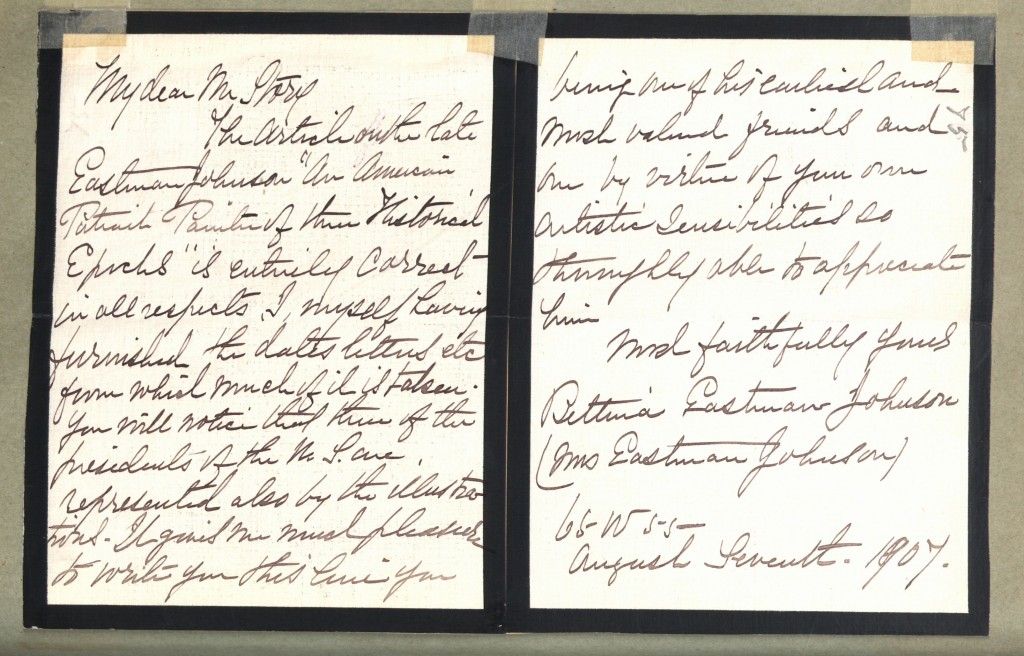 Responses came from both American and European artists including John Singer Sargent, Eastman Johnson, Rosa Bonheur and Leon Bonnat.  Some are brief notes – like artist Felix Ziem's business card – with a simple handwritten note.  Other messages include lengthy award lists such as one submitted by artist Carl Becker.  Story is responsible for having included artist biographies in his 1905 illustrated catalog, Paintings in the Metropolitan Museum of Art, New York, which is also available through Watson Library's Digital Collections.
Through this collection of letters, titled Biographical letters from distinguished painters represented in the Metropolitan Museum of Art and others, researchers will discover first-hand how artists viewed their own contemporary achievements.