For more than 50 years, the medieval scholar Harry Bober generated an astounding archival collection which reflects his passion, knowledge, and achievements in the field of medieval art history. In 1991, the papers of Harry Bober were donated to The Metropolitan Museum of Art by his sons, David and Jonathan Bober. The collection was delivered to The Met's Medieval Department, where it was housed until its transfer to The Cloisters Archive in 1993. The finding aid for the Harry Bober Papers is available in the Digital Collections.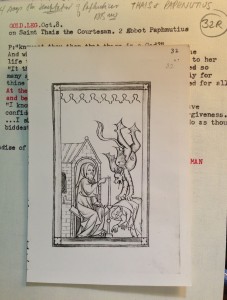 Harry Bober was NYU's first Avalon Foundation Chair of the Humanities. He was also a founding member and first secretary (1956-1959) of the International Center for Medieval Art, for which he also helped launch Gesta, an important publication in the field. (Work published in Gesta is cited in dozens of items in the Digital Collections.) Bober was also an avid collector and had a fine collection of medieval art (as well as other genres), some of which was included in The Met's 1968 show Medieval Art from Private Collections.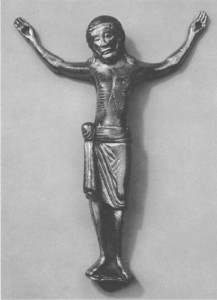 This collection contains correspondence from prominent art historians such as Erwin Panofsky and Ernst Gombrich, as well as numerous publications by these important scholars.
The collection is also full of bibliographical and visual materials which can help art historians explore the complex concept of medieval schemata and provide a glimpse into the evolution of medieval art. His interest in the unique concept of medieval schemata dominated the middle years of his career and is taken up in many lectures, manuscripts of written works, and research notes in the collection. Much of the research accumulated by Bober on this topic, including his studies of the medieval pictorial language and the scientific and philosophical culture of the Middle Ages, is included as well. Also, there are photograph files that contain comprehensive collections of manuscripts and sculptural programs which support his theories pertaining to medieval schemata.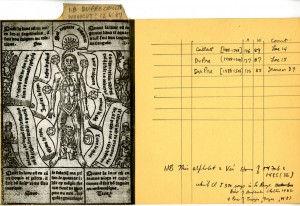 There are also a number of investigation files created by Bober while working as a consultant for various art dealers (primarily H.P. Kraus). His consultant work reveals his remarkable and well-respected abilities as a connoisseur within the art community. The files display his vast erudition and thorough knowledge of a range of periods and artists spanning many different cultures, as well as his keen and critical "eye".
Bober's collection holds extensive research material that could be valuable to a wide range of scholarly disciplines. The collection is a beautiful synthesis of bibliographical and visual resources that could serve as the foundation for iconographic studies or studies in the evolution of the medieval style of art.