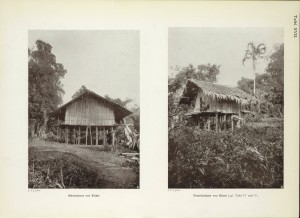 In 1910-1911, a joint German-Dutch expedition traveled along the border between the two countries' colonial territories on the island of New Guinea. The group started at the northern end of the island and traveled about 600 miles (960 km) up the Sepik River before turning back.
The leader of the German contingent, Leonhard Schultze Jena, also served as the topographer. He was accompanied by an astronomer and medical doctor, among others. Forschungen im Innern der Insel Neuguinea, the report of the expedition, is accompanied by over 70 plates of photographs, illustrations, and maps.
Several plates, such numbers 44–45, include examples of masks, shields, and sculptures from the Sepik region. Although none of the works depicted in this report are at The Met, many similar objects can be found in the Museum's collection.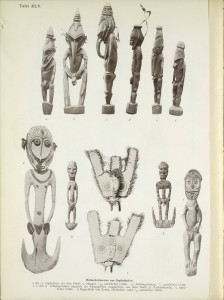 The expedition also happened to coincide with Halley's Comet's passage by Earth, which happens once every 75-76 years.  Here is a photograph of the comet taken by Schultze Jena on May 21, 1910, as well as a corresponding image that highlights the comet's tail.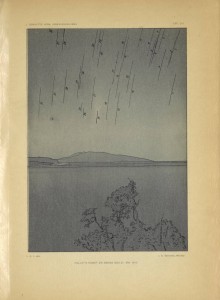 Schultze Jena would go on to teach at the University of Marburg from 1913-1937 and is also well-known for his Maya and Aztec translations (footnote 1). Click here to see the publications by Schultze Jena held in the Goldwater Library.
This work is part of a collection of Rare Books from The Robert Goldwater Library.