The Digital Collections has created a Pinterest board on The Met's Pinterest page.  We have pinned over 100 of the most visually striking items from the Digital Collections, and more pins are going up each week.  The images range from fashion plates to artists' sketches, Scottish clansmen to fine bindings.  Here are some of the highlights so far: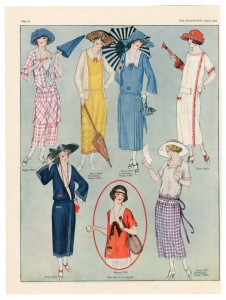 This fashion plate is taken from an August 1922 issue The Dileneator, an American fashion and lifestyle magazine from the late 19th and early 20th century (for which Theodore Dreiser was briefly the managing editor).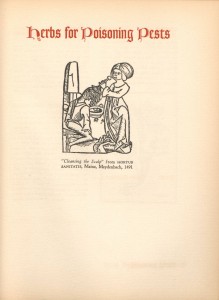 From a facsimile edition of the book Herbs for the mediaeval household: for cooking, healing and divers uses,  the caption reads "Cleansing the scalp" and is dated 1491.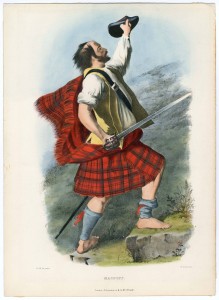 This Scotsman is from Clan MacDuff, and he is part of a series of illustrations called Clans of the Scottish Highlands, 1847.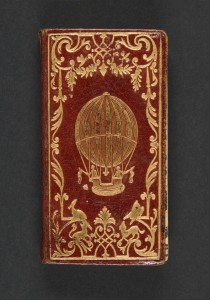 This fine binding, from 1784, is one of over 40 similar items we have in the Digital Collections.
We have a collection of autographed letters and sketches sent to Samuel Putnam Avery from various artists, and to the right is one of the finer drawings in the collection.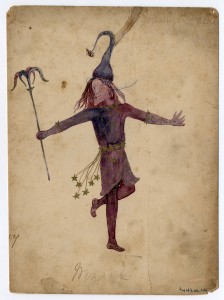 There are a number of mardis gras fashion plates in the Digital Collections. If you look closely at this particular one, you'll see penciled in beneath the dancing figure the caption "Wizard."
These are just some of the highlights from our Pinterest board. You can follow all of the pins we are posting by going here.